How can you not love dollar store decorating… that doesn't look like you only spent a dollar, right?! Here's a few things I whipped up to add some Easter touches around the house.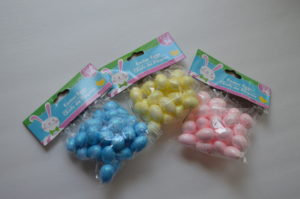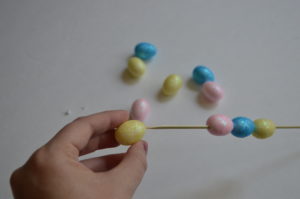 I knew exactly what I was looking for when I went to the store and the craziest thing- I actually found it!! I wanted little tiny eggs I could stack on skewers to make a cross. The glitter on the eggs was an added bonus. Notice the little bunnies are worshiping the cross 🙂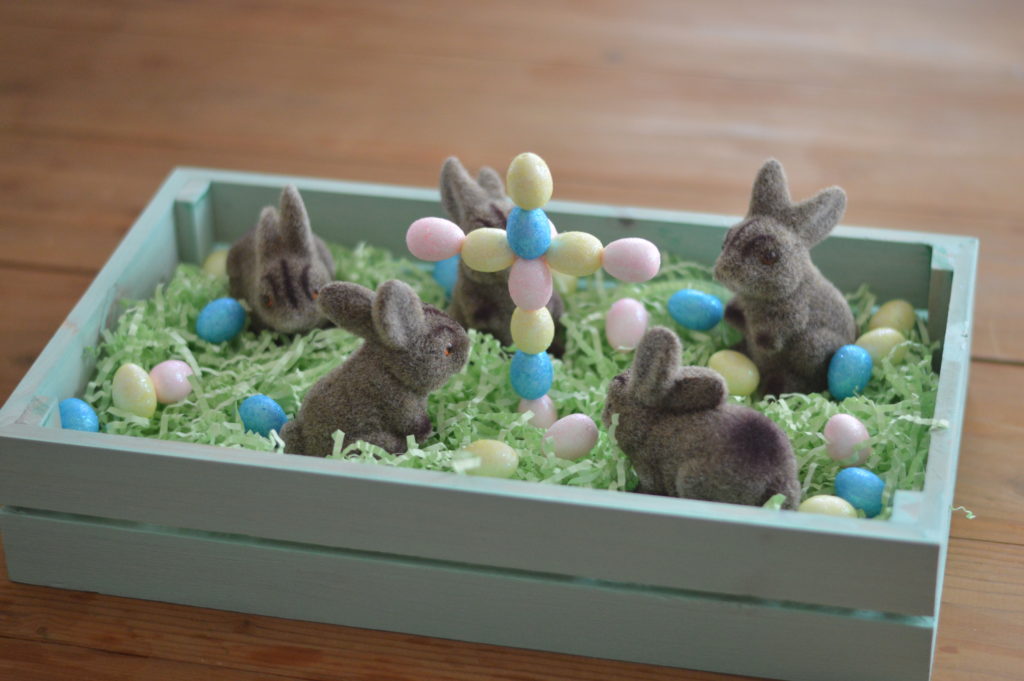 I thought my shelf needed some bright colors splashed in so I bought coordinating "flower balls" (do they have a real name, if so I have no idea what they're really called). Layered my peeps, while smiling. Seriously, how can you not smile when you look at those cute 'lil guys.
The Easter sign in the back and the striped scarf under the vase are also from the dollar store!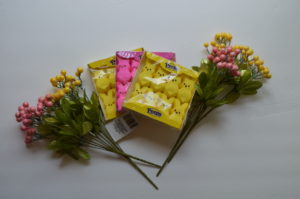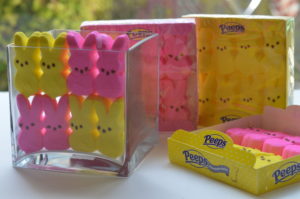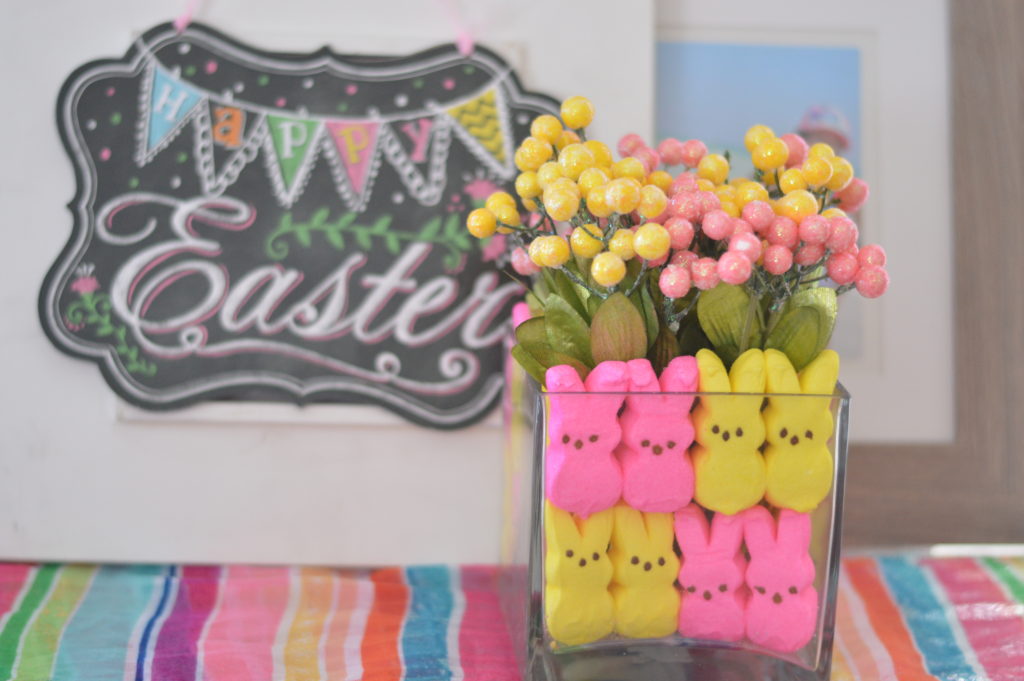 I knew when I saw these bags that they were a steal. I mean, really, only a dollar each! The hydrangeas I found amoung all the fake flowers at the dollar store too. I'm not a huge fan of fake flowers because, well… they usually all look fake! But if I buy fake flowers it's usually hydrangeas because they look the most real 🙂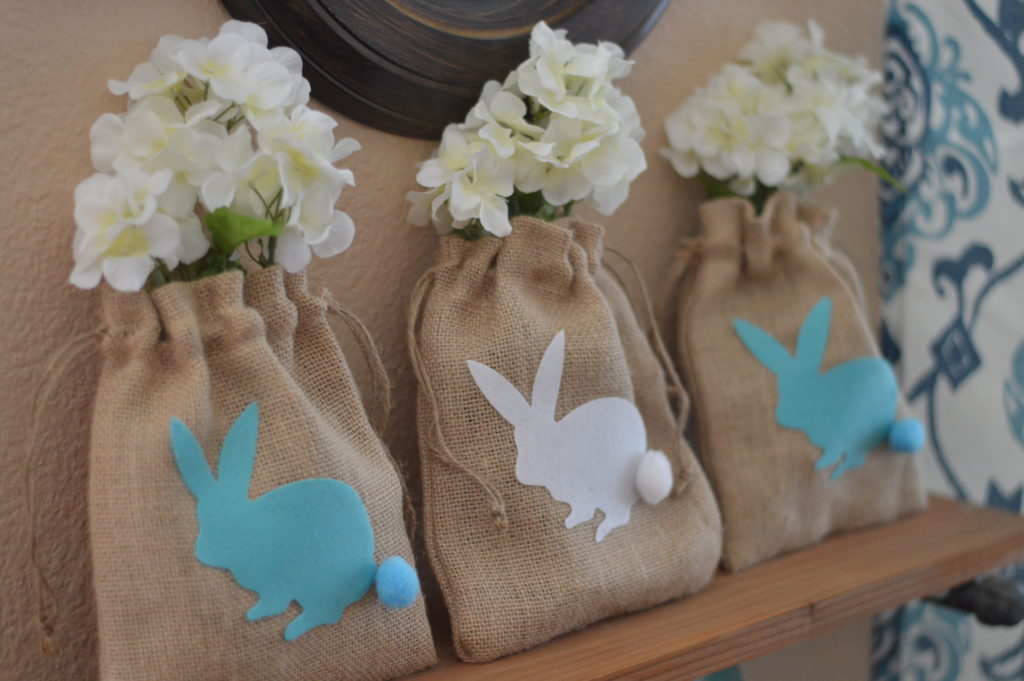 I have a pile of candles and I love that they are off white because that basically means they go with any design or color scheme. I had some left over Easter grass and eggs built a candle nest along my bar. Just a little touch but I really like the way it looks!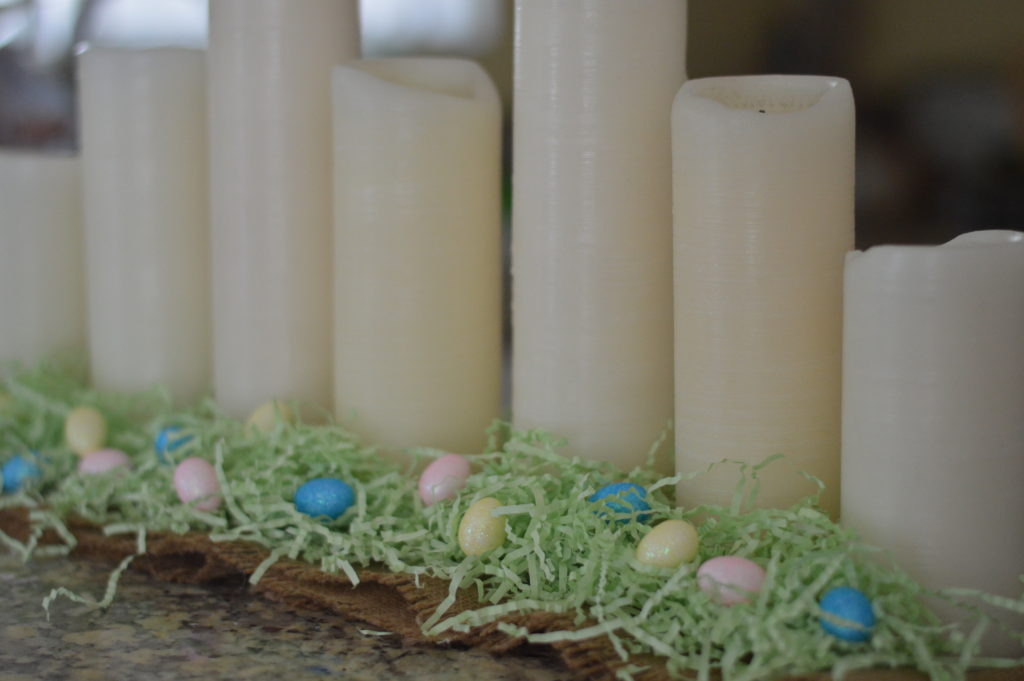 Happy Easter 🙂