My daughter loves horses, loves the barn and getting all dressed up in her gear! So when I looking for a inspiration the past couple weeks I didn't have to look farther than her cowgirl boots.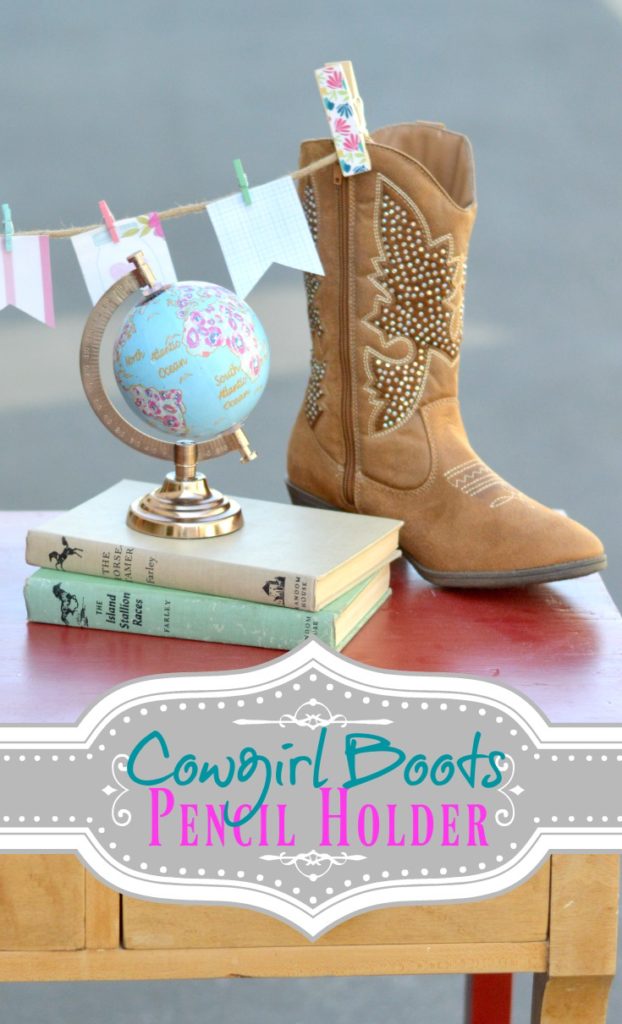 To create this look you'll need:
*Cowgirl boots
*2 glass vases or heavy cups
*Scrapbook paper
*Colorful clothes pins
*Twine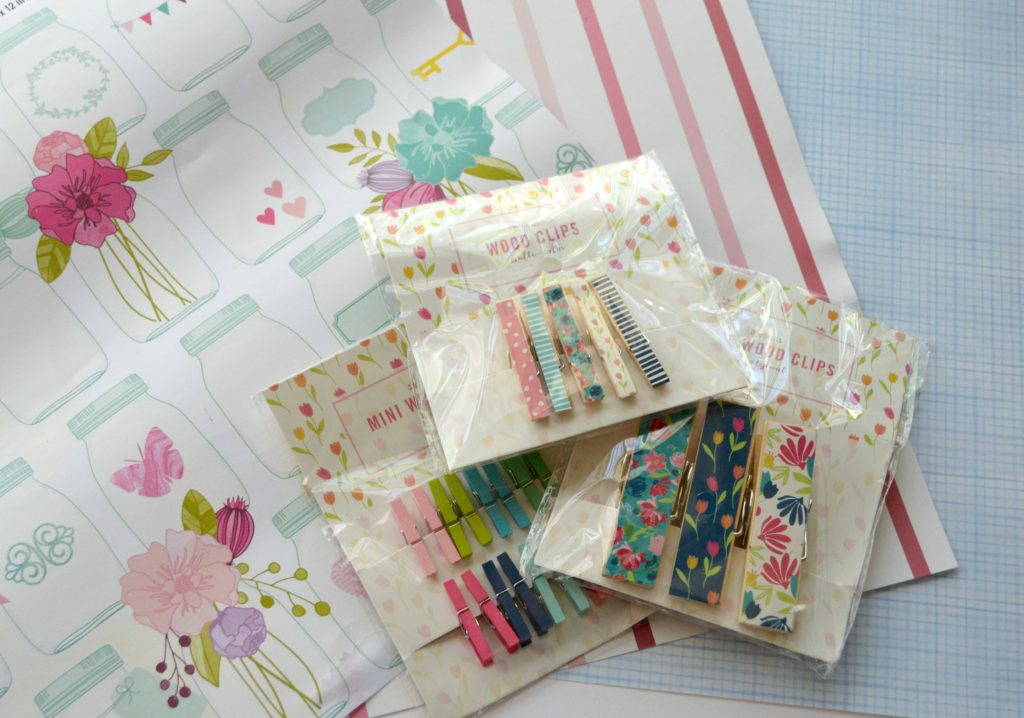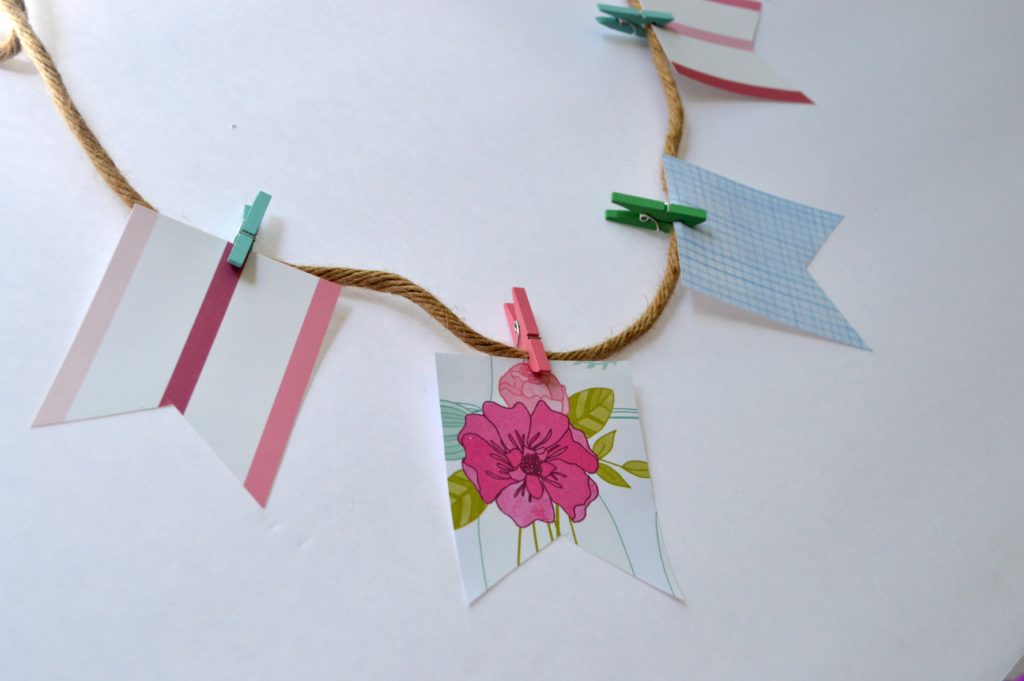 Start with some shabby chic scrapbook paper and cut some pendant shapes. Personally, I love the traditional pendant shape best. You will then use those clothespins to secure the paper pendants to the twine. A cute motivational word really hits home in my book.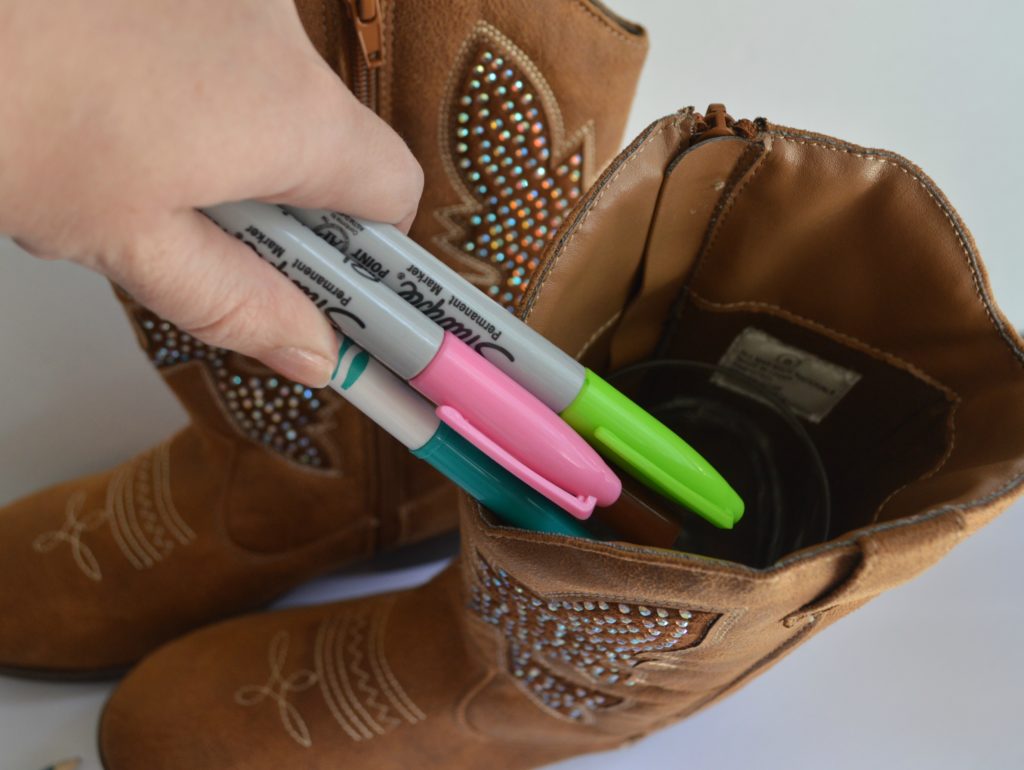 Next grab 2 glasses or vases. I had these 2 drinking glasses around and they were perfect. Nice and heavy on the bottom, because the boots will need to hold firm on each end. Of course the pens and markers will also add a little weight. Insert the glasses/vases into each boot- then add the pens and markers. I LOVE that the boots are tall enough to hide the mess.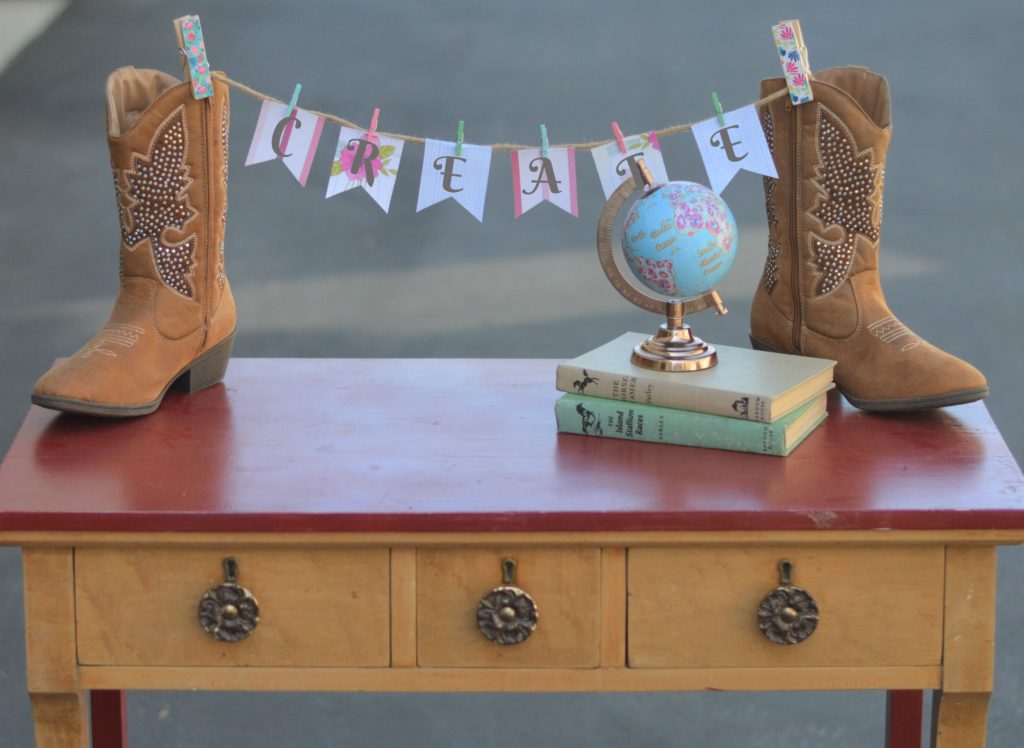 Finally put it all together! Let's be honest, make sure you have fun boots! I found some cute ones here. It will really set the tone for the top of your desk and I want to smile when I sit down 🙂