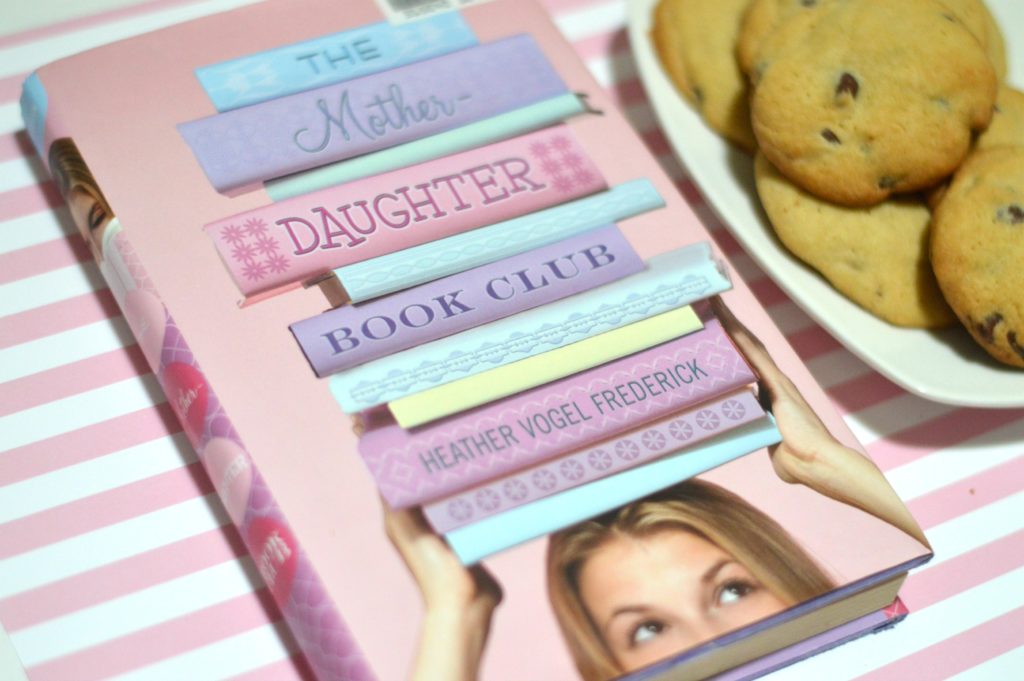 The Mother Daughter Book Club is a brand new hobby my daughter and I are engaging in. I saw the title of the book "The Mother Daughter Book Club" by Heather Vogel Frederick and I was instantly intrigued!
As you read the summary you quickly find out that it was one of the mothers that has the idea, and the (entering) middle school girls are roped into it. Among other things, there are some issues between the girls, it is middle school after all.
I usually research things, but this one I opted for in the spur of the moment. Since I was going into these books blindly, I decided we would read these together (aloud). This would actually be our "own" mother/daughter book club.
Here's a little secret… I don't really like reading. Reading never really grabbed me and sucked me in. There always seemed to be other things in my mind that had me distracted. But I wanted to do this for my daughter. Spend time with her elbow deep in something she loves!
This would be great practice for my speed reader daughter to read aloud. She LOVES to read to herself, just loves it. Sometimes we're in the car and she's reading of course… she just busts out laughing! I wanna know what's so funny, but most of the time she responds "Mom, you wouldn't get it". Which makes sense, well written books create an environment, well described characters and without knowing the back story- I probably wouldn't get it.
This time, I was gonna get it, I was gonna be in the loop! So we picked up the book and got started. Soon after I realized a few things and felt a smile come over my face. Mental note- good choice to read this together, I thought to myself.
Now as our tweens are growing "up" as they say, they need us less and less. This book however was giving me an opportunity to respond to her questions- what does this mean? and I loved that. I still have knowledge to share but sometimes it's simply about the situation presenting itself.
Another thing I really liked, it provided a fluid conversation of recalling memories and sharing my own personal stories. As we all know kids can be great listeners, if they want too! Other times, we've (parents) been zoned out early on. So timing is everything, and I enjoyed the opportunity to discuss things together as they came up.
A couple days ago we pasted the part where a couple of the girls baked chocolate chips cookies, their way. So I got up, and suggested, "Let's make our own chocolate chip cookies, just like the girls did". It was a neat opportunity to connect to the characters and bake with my daughter, win win!
I'll update this as we read more…stay tuned.