Easy Tripod Lamp!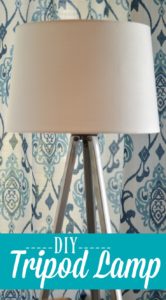 I've seen these fab lamps all over and I love them. But they can break the bank easily reaching $100. We don't spend that much on a lamp in this house so I decided to whip up an easy DIY.
Gather the supplies and let's get started.
I found this light kit at Home Depot, do you know what I was giddy to see… silver/nickel finished! Make your stores are different but I've been looking for a little while now at lamp kits and they have all been gold finish. I love the silver look, so that's what you'll find through our home.
Lamp shade– I found this one at Target on sale for $7. I'm not sure why it was on clearance, but sometimes it's just best not to ask right?! It was in perfect shape 🙂
Tripod– set the tone for the lamp with this piece. I was on a mission to find one with character. Simplistic but unique, so at the flea market I found this one. Oh I also had in my mind I wanted to spend only $10 on it as well. Anyone else ever do that? I come up with a vision and set a standard then search for something to fit within that lol. Sometimes I think I should do it the other way around.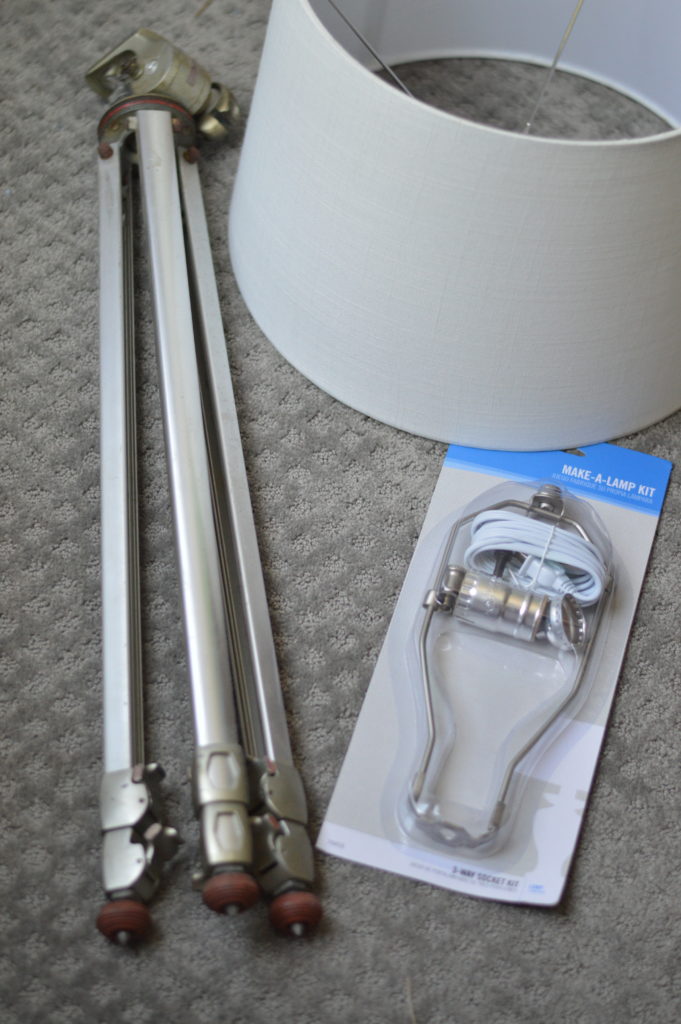 You can see this tripod I found had some rubber feet, and a really vintage top. One of the best parts about making a tripod light was the fact you can easily transition it into a table lamp because the legs are adjustable! What other cool DIY lamp can do that?
I'm not going to lie I was slightly intimidated by a light kit but really just follow the directions and you'll be good 🙂
In the end, I spend a total of about $30 on all the pieces, much better than dishing out $100 for sure!