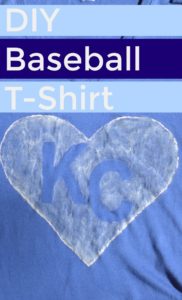 DIY easy to make t-shirt!
It's finally here… baseball season. I love me a good baseball game, and I love to be dressed accordingly. So I wanted to craft up something cute to wear. When Target had their shirts on sale for $5 I was all over that!
Supplies:
*T-Shirt
*Fabric Paint
*Scissors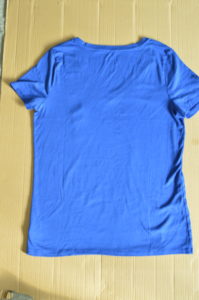 So I've been seeing all these cute cut sleeves all over Pinterest and I thought I would give it a try myself. I first started cutting the sleeve about 1 1/2 to 2 inches (down), then followed that by 2 more cuts.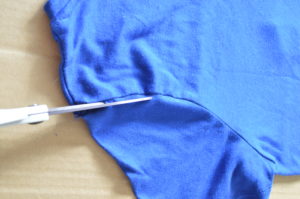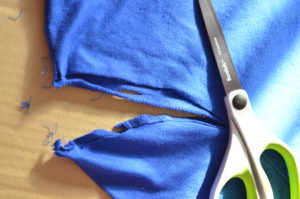 Repeat on the other side. Here's what I learned, material matters! I love a soft rayon shirt but I did discover that it shows every scissor cut. I needed to clean up my cuts at the end.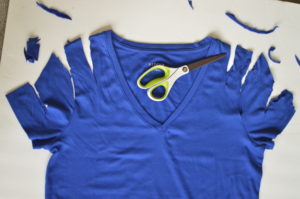 After all the cuts, begin tying each piece. You want to make sure you tie all pieces the same way, so the knots lay in a similar way.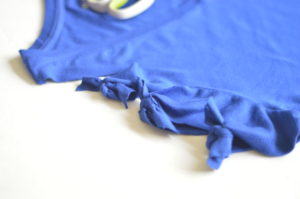 Next, I found a couple sticker letters I had laying around and whipped up a heart from scrap paper. After I traced the heart's perimeter with the fabric paint I removed the heart. Then I peeled the stickers and placed them exactly in the center.
Using a paint brush, brush in outward motion. Overall, it gives the heart a weathered look- exactly what I'm going for.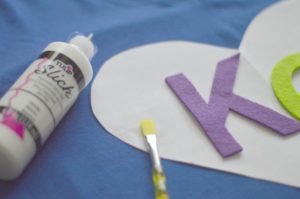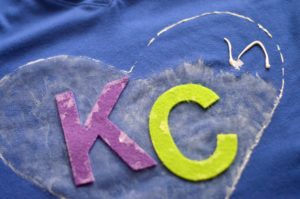 Remove the stickers and you're left with the negative space of the letters 🙂