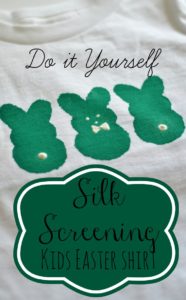 Everyone seems to be DIY silk screening t shirts, and I was feeling left out! And Easter is right around the corner so I thought now would be a perfect time to create something cute.
I've seen a few different options but the pantyhose and embroidery hoop looked to be the easiest.
Here's what you'll need:
*Embroidery hoop (big enough for your design to fit inside)
*Fabric paint and paint brush
*1 pair of pantyhose
*Sharpie
*Mod podge
*Tshirt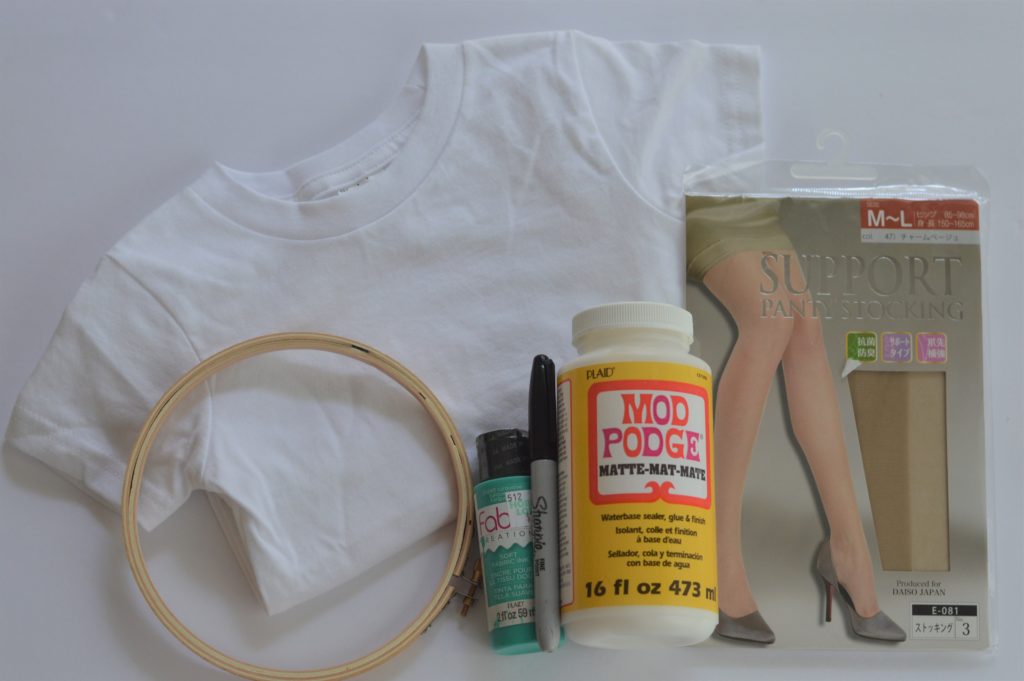 I was seriously so excited to get started on this project. Surely you've been there, seen something online and wondered if your version was going to turn out as pretty as their pictures!
Follow these easy steps…
First– You'll need to put your pantyhose through the embroidery hoop. Simply snip down one side and it will be like a flat piece of material. Tip- Make sure you pull tight and evenly BUT slowly so you don't snag.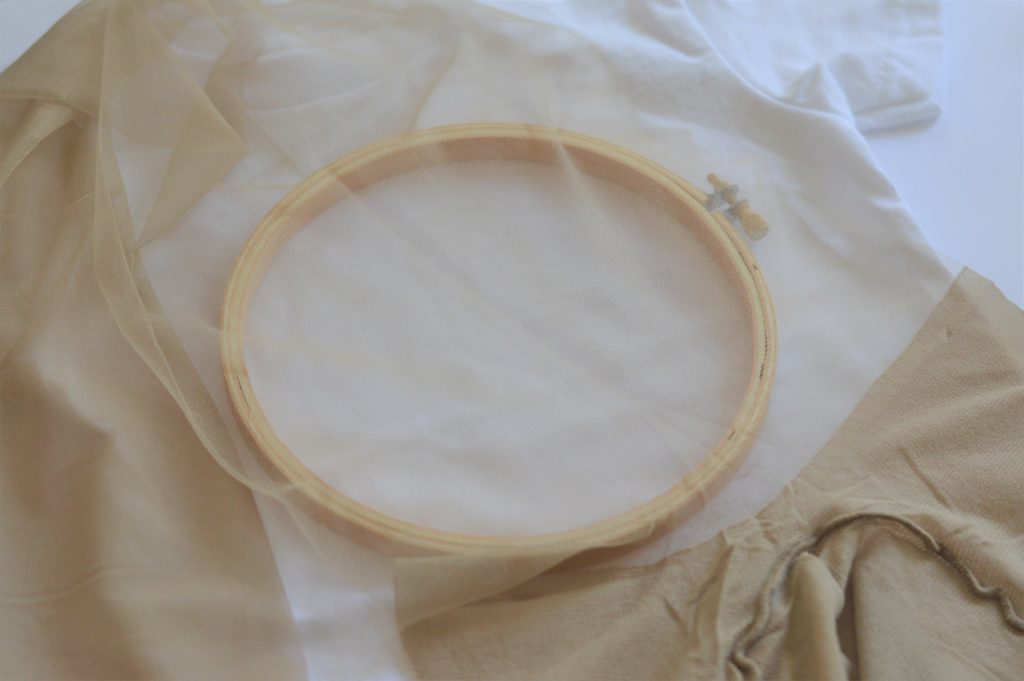 Second– Make a template. I actually traced a real peep! I ended up with the perfect outline. I wanted 3 in the center so I arranged the embroidery hoop over my template and traced it exactly. Tip- you'll find out if your pantyhose are pulled tight enough when you try and trace with your sharpie.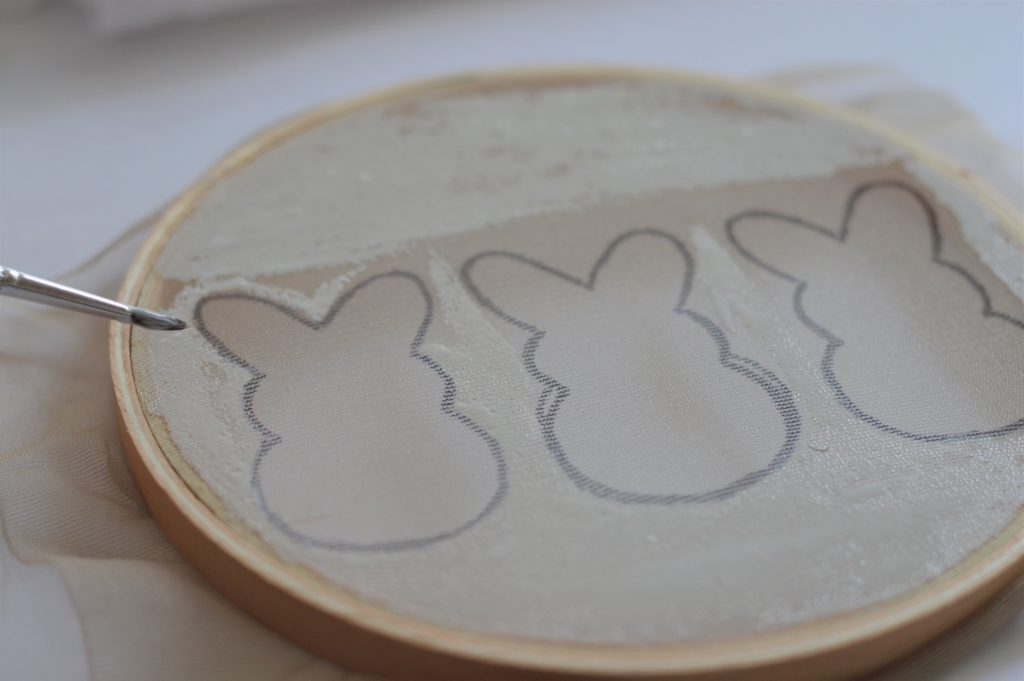 Third– Grab your paint brush and start painting with mod podge… only around your design. Which means you'll need to leave the inside of your design (mine was the inside of the bunnies) untouched by the mod podge. Tip- you may need to apply 2 coats. It is very important that there are no open holes untouched by the mod podge. This will serve as your barrier between the shirt and the fabric paint.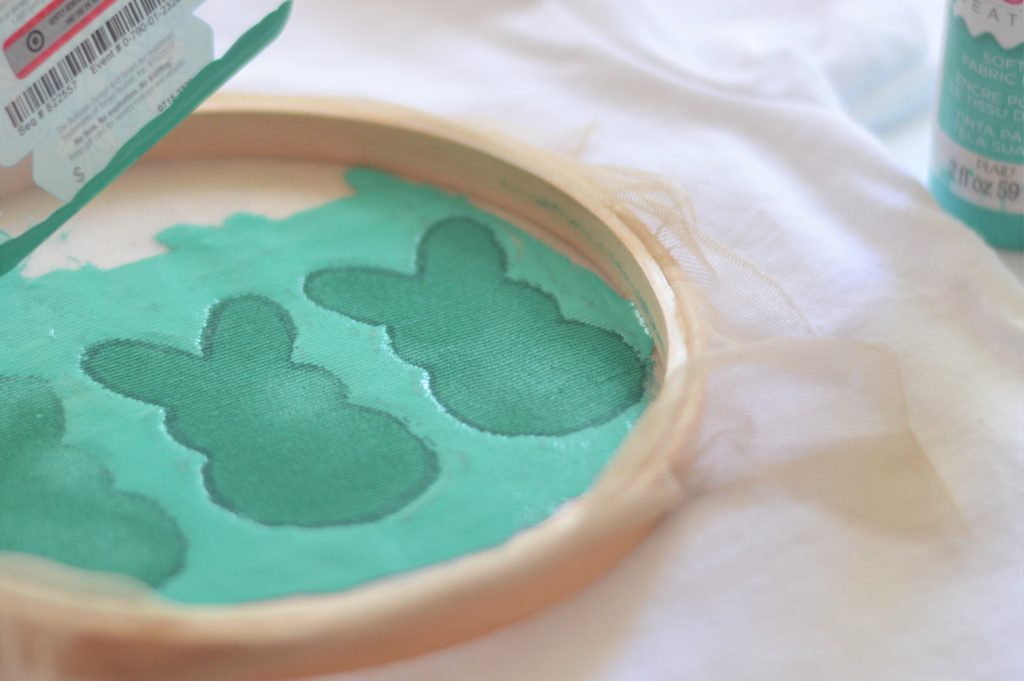 Last– After your mod podge is dry (and do make sure it's dry), now your ready for the real fun 🙂 Grab the fabric paint and squirt around the design inside the embroidery hoop. I wanted to have full control over how the paint was spread out. I used an old gift card to slide the paint across and make sure to get all the edges of the design (my 3 bunnies).
Finally– Add some detail. I thought it would be cute to have to rear facing because I love a fluffy tail and one with a bow tie!