This decorative frame tray can be used in any room of the house!
You may not know this, but I love frames! I'm not certain when my fetish started exactly but I'm always on the look out. So you can imagine when I saw this beautiful frame on clearance, a mix of a dark wood with gray tones, it was a buy now- figure out what to do later situation. Ever had one of those? I do all the time. Sometimes it's just too much pressure on my little creative brain to have a plan within the moment 🙂
Lets get all our stuff together!
* 1 Frame
* Spray Paint (optional)
* Paint (accent color to the spray paint)
* Beautiful Handles
First, I choose to spray paint the back side of the glass. I wanted to have a little textured look through the glass. This brushed nickel color did the job perfectly! You could also spray paint a stenciled pattern, which would be cute as well.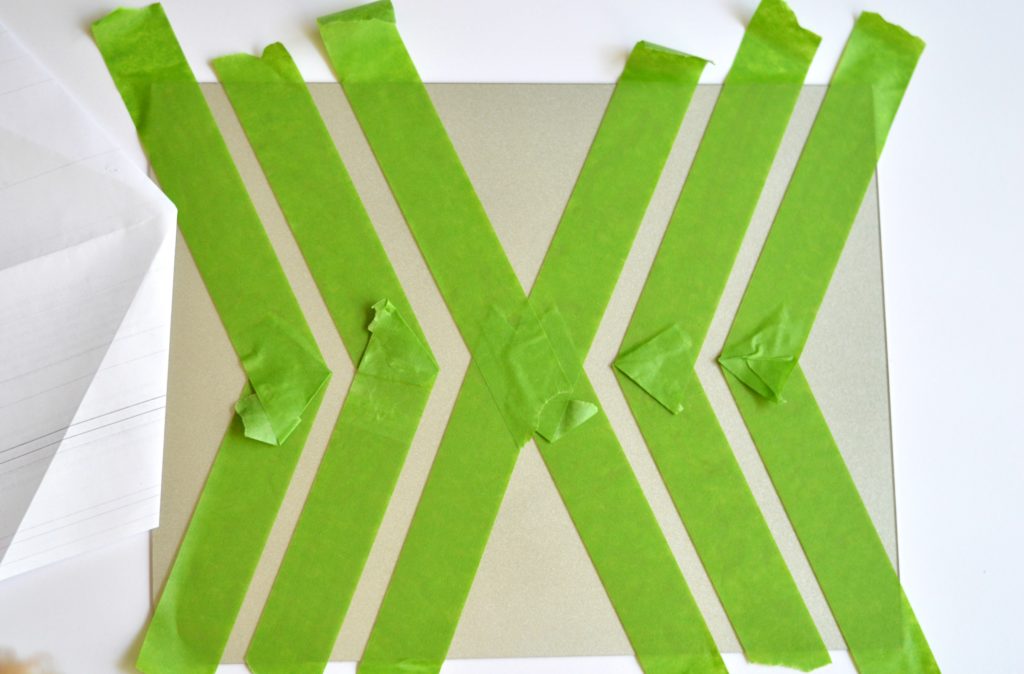 Second, decide on a pattern for the top of the glass. I have been loving this style so I decided this would be the perfect project for it. I'm very visual and I like things symmetrical- therefore I created myself a paper guide. Take out your favorite painters tape…blue vs. green- do you have an all star? Tape, tape then tape a little more.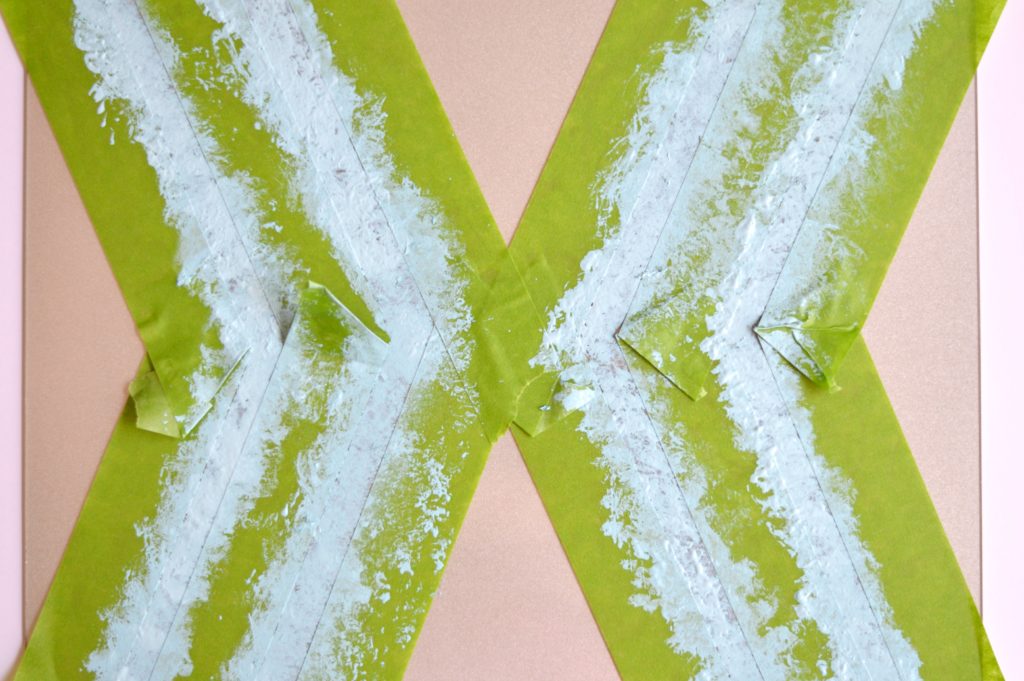 Third, paint within the lines. Hect- if you did your taping job well… paint on top of the lines too 🙂 I choose to use a color that matched my handles and one slightly different. Then, pull up the tape WHEN it's still wet. I painted for years before I learned this tip.
Lastly, grab your handles and get ready to attach to the frame- to complete your frame tray. Whether you want to use the screws it came with, or glue the handles down.
Now, add a few accessories and your ready to show off your unique creation!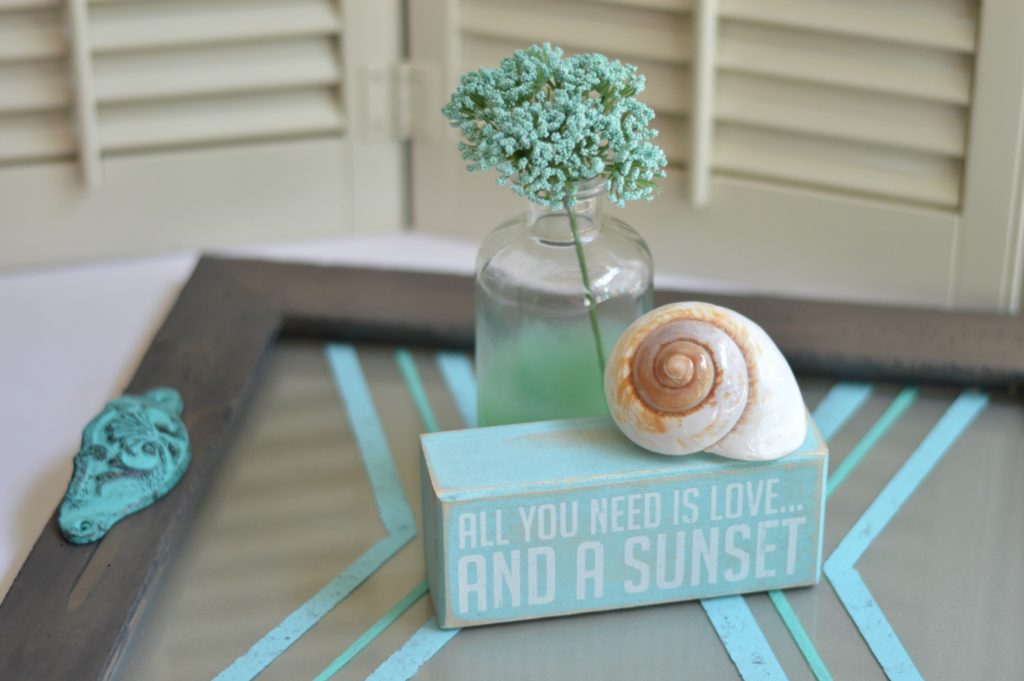 I've linked up at I Heart Nap Time!